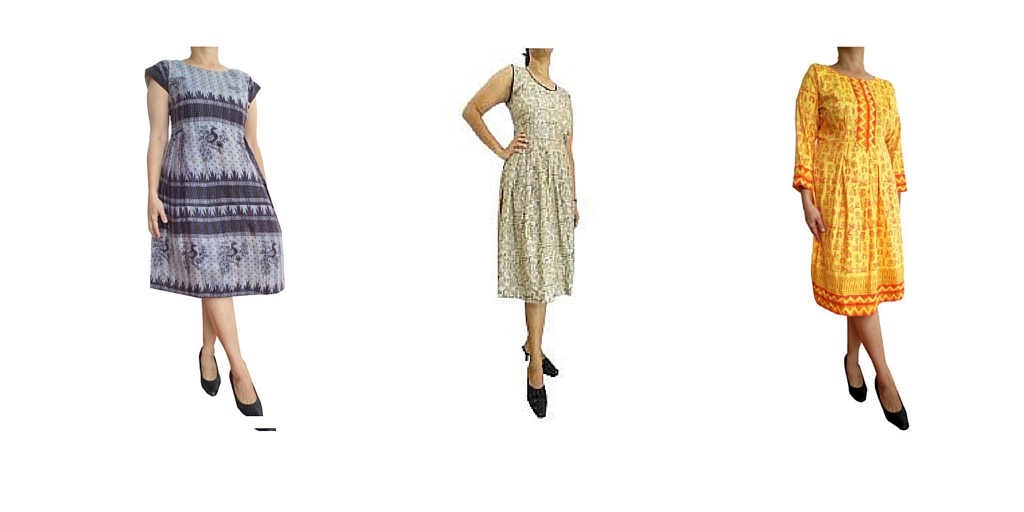 It has always been our endeavour at GiftPiper to make ethnic and traditional material like blockprints, kantha, phulkari etc more relevant to modern times.

One of the ways we want to achieve that is by making smart, comfortable western dresses out of ethnic material.

These pictures above show some custom dresses we have already executed for customers. As you can see, they look original, vibrant and one of a kind.

If you want to place an order for such a dress, go ahead and mail us on customercare@giftpiper.com, or whatsapp us on 9902488133.

We will show you all choices of material, discuss design with you, and take your measurements for stitching.

Be assured that true to the GiftPiper brand promise, our quality standards will be high and costs will be as reasonable as we can make them.